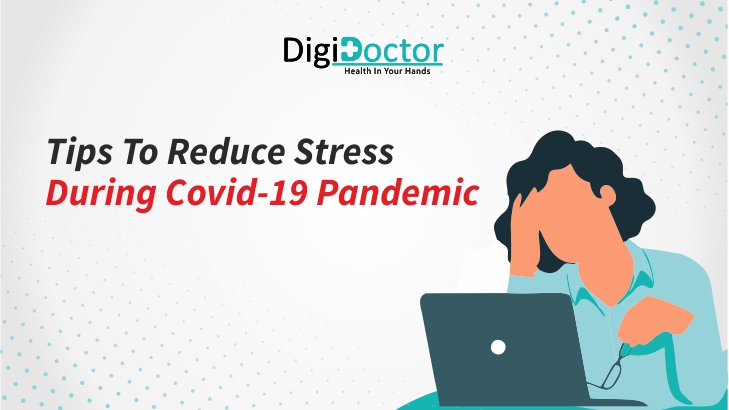 Health
It's a frightening time as we're in the midst of a worldwide pandemic, with many places at least partially shut down, others struggling to reopen safely.
Some of us are in areas where the coronavirus infection rates are getting worse.
Others are bracing for what may come next.
And all of us are watching the headlines and wondering, "When is this going to end?"
The uncertainty surrounding coronavirus is the hardest thing to handle for many people.
We still don't know exactly how we will be impacted, how long this will last, or how bad things might get.
And that makes it all too easy to imagine the worst possible outcome of an action or event that results into overwhelming dread and panic.
But there are certain things that can be done in order to manage our anxiety and fears.
Understanding anxiety
Fears, rumours and facts about COVID-19, all put together, can take an emotional toll, especially for those who are already living with an anxiety disorder. But remember, you're not powerless. By following these tips you can help yourself get through this stressful time.
Make it a priority to stay in touch with friends and family. If you tend to withdraw when depressed or anxious, think about scheduling regular phone chats, or Zoom dates to counteract that tendency.

Social media is a powerful tool—not only for connecting with friends, family, but in a greater sense

to our communities and the world. It reminds us we're not isolated.

Let coronavirus not be there in your every conversation. Take breaks from negative and stressful thoughts about the pandemic to simply enjoy each other's company—to laugh, share stories, and focus on other ongoing things in our lives.
Stay informed—but avoid checking the news, obsessively.
It is essentially important to stay informed, in particular about what's happening in our community, so that we can follow advised safety precautions and do our part to slow the spread of coronavirus.
But there's a huge amount of misinformation also doing the rounds, as well as dramatic coverage that only feeds into fear.
Stick to trustworthy sources such as the Centres for disease control, The WHO, and your local public health authorities.
Checking for updates and monitoring of news and social media feeds every now and then might fuel anxiety instead of easing it.
Consider limiting your media consumption to a specific time frame and time of day. Be very careful, what you share and what is being shared with you.
Verify any information thoroughly before passing it on. We all need to do our part to avoid spreading rumours and creating unnecessary panic.
Practice meditation and exercise
If stress tends to throw your nervous system out of balance, relaxation techniques such as deep breathing, meditation, and yoga can bring you back into a state of equilibrium.
Even audio meditations can help you relieve anxiety and regain inner calm.
Staying active helps in releasing anxiety, relieving stress, and managing the mood.
While gym and group classes may be out, you can still cycle, exercise at home, or walk.
Remain hopeful: Have a long term perspective.
One thing that we strongly need to remember is that this crisis does not mean the end of the world. All of us go through adversities in life but the way we solve them determine the quality of our life. So, the best way to deal with the problem is to focus on solutions with hope and grit.