Let's Create a Paperless
Hospital
DigiDoctor- Hospital information system (HIS) is a complete end-to-end solution for hospitals to simplify the workflow by digitizing the entire operations of a hospital. It is designed to handle patient registration, appointments, billing, accounting, medicines, doctors availability, treatment methodology, payments, stocks, purchases and revenue.
Request Demo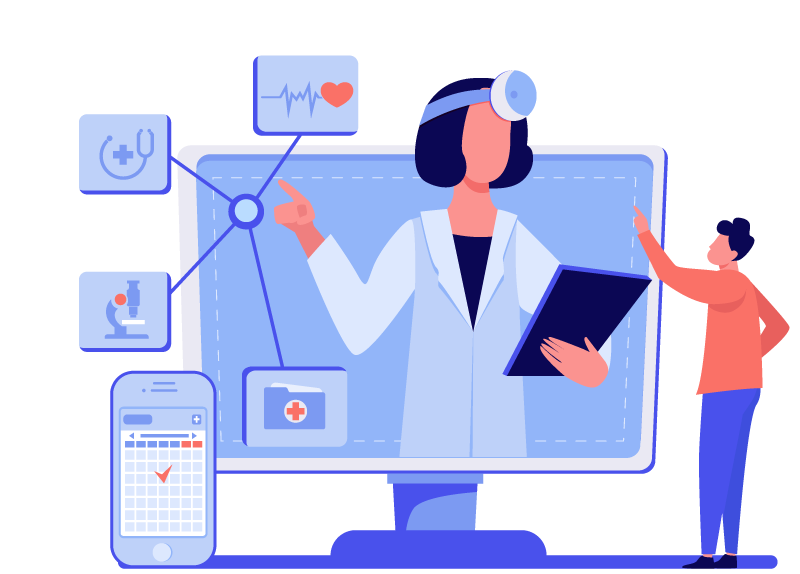 ABOUT US
Digidoctor is a complete Hospital Information System.
DigiDoctor- Hospital Information System (HIS) from Criterion Tech is a modern solution that enables medical facilities to overcome the biggest challenges in healthcare today achieving operational effectiveness and delivering superior patient care while increasing revenues with new services and offerings.
Know More
Our Features
Using DigiDoctor-HIS, there is no chance of error at any level because we use the barcode system at every identification point like billing, investigations, OPD, IPD.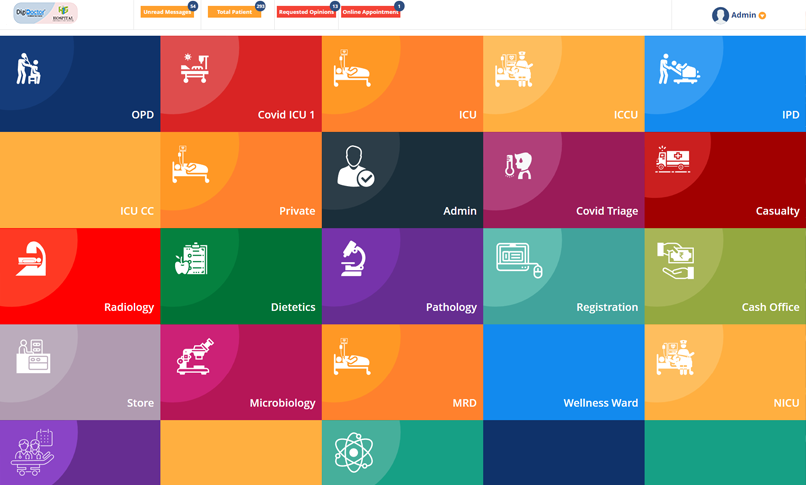 Modules
It covers all the healthcare solutions needs like EHR, EMR, HIMS, RIS, Diet Management System, and other solutions of the medical record. We have designed the modules which will fit all types of healthcare organizations
Powerful inbuilt Business Intelligence engine
Graphical MIS, using dashboards and graphs
Multi-location connectivity
Enhances information security and integrity
Reduces transcription errors
Reduces duplication of information entries
Optimizes report turnaround times
Separate COVID dashboard

Billing, Insurance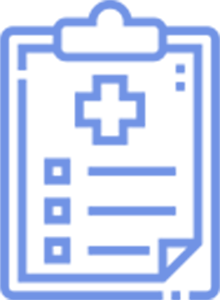 Reports, Pathology

Billing, Insurance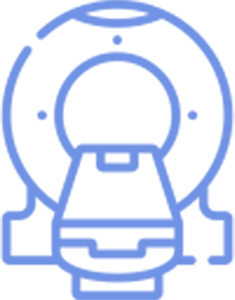 Radiology, PACS

Store Management System

Blood bank Modules

Patient, Procurement

Pharmacy Software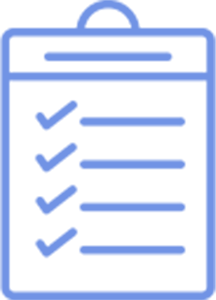 Pharmacy Item Order

Pharmacy, Inventory
REPORTS
Report is the most important aspect of any software, which will give you the complete results of a medical examination of a patient.

Patient Death Report
Feedback Report
Patient Analyzing Graph
Reporting List (Test)
Problem Patient Analyzing graph
Validation Report
Pending Validate Report
Patient Document List
Calcium Report (Hourly)
Master Report
TAT Report (Turn Around Time Report)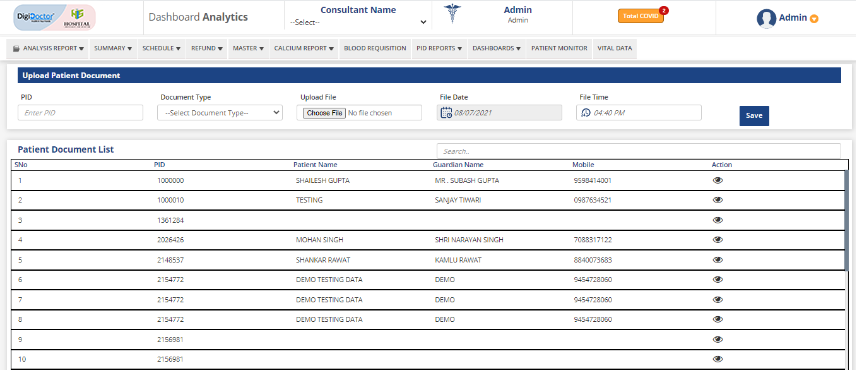 Medication Facilities
Medication facilities include a broad range of services that meet the key requirements
There are so many medication‐related facilities; only few services that meet the requirements may fall under the Medication Facilities.
A Medication Management Facilities includes the following key elements:
Patient‐centric approach for care – the service is specified for a specific patient, focuses on the patient's requirement and their concerns, and involves the patient in the treatment process.
Assessment of medication appropriateness, effectiveness, safety, and adherence. Consideration should be given to accessibility and cost of medications.
Collaborative approach to care that involves the patient, caregiver(s), pharmacists, and other healthcare providers.
Focus on health outcomes.

Automated Side Effect

Check Problem Symptoms or Causes

RDA Difference

Direct Sample Collection in IPD's

Medication Allots

Patient Control System

Notification

Patient Food

Emergency Call to Doctor

Notification about Patient Condition

Low Calcium Monitoring
Blood Facilities
Blood bank feature helps laboratories to manage blood inventory and minimize repeat phlebotomies by providing a fully integrated and robust blood bank system. This solution enables them to manage blood products issued to patients in a hospital or centralized transfusion service.
Blood Bank Master
Blood Category
Donor Master
Blood Requisition
Pending Blood Requisition List
Blood Inward List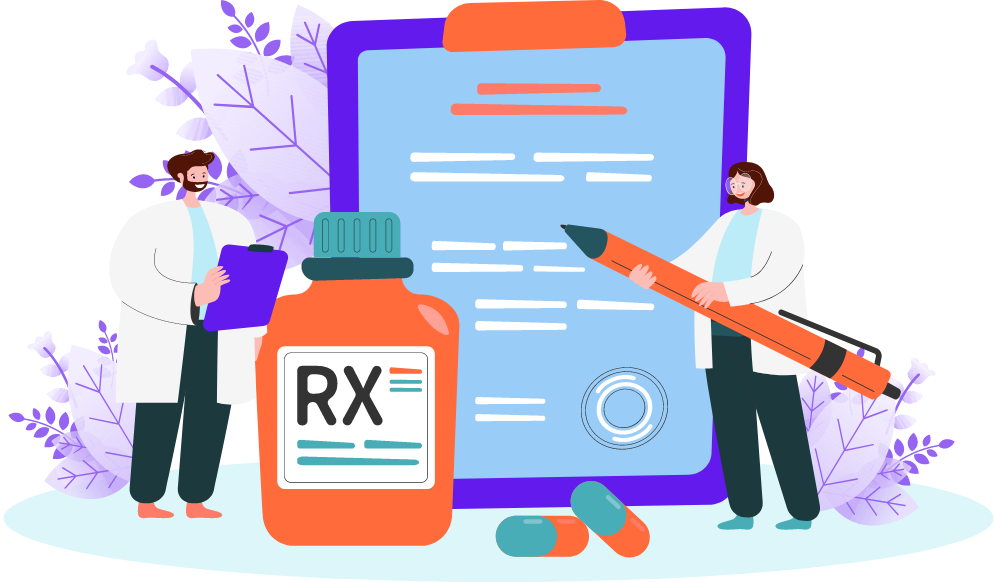 Pharmacy Management
Basic and detailed information about drugs can easily be reached. The module includes information about whether medications are actively used, whether they are imported, and information about the type of medicines. The medicine module will show the record of available medicines in stock or out of stock.
Know More